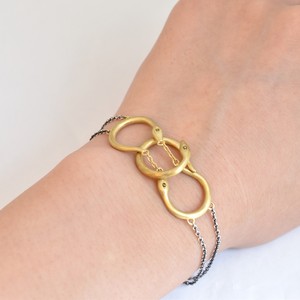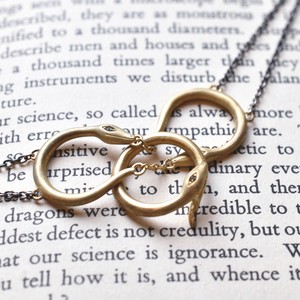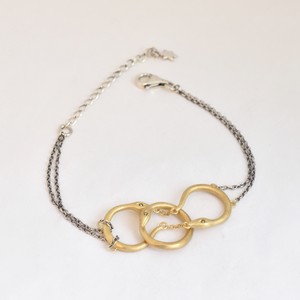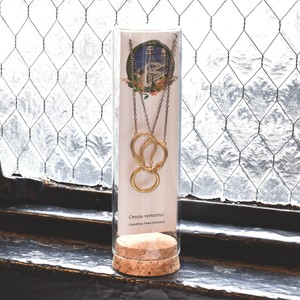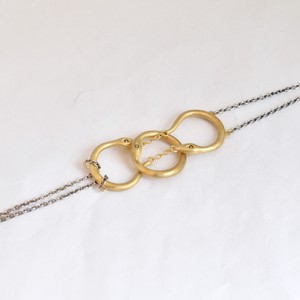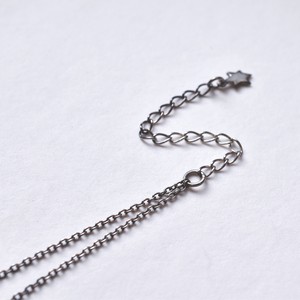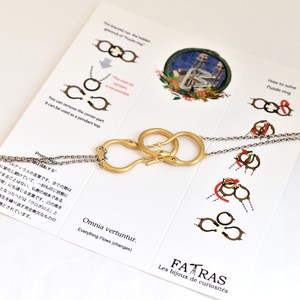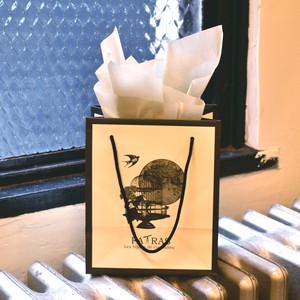 Packaged collection  Omnia vertuntur.
Omnia vertuntur.(Everything Flows )/万物は流転する。

蛇の部分は知恵の輪になっており、中央の蛇は取り外してペンダントヘッド
としても使用できます。(チェーン別売り)外し方は台紙を参照してください。
全長約17㎝

品番802B0007-GP
素材SV925
  一部18KGDメッキ
石名マーカサイト
  
*Tax included.
*Additional shipping charges may apply, See detail..
About shipping fees
The shipping fee for this item varies by the shipping method.
Yamato Transport

Your delivery status can be checked online.

Shipping Fees are the same all over country inside Japan ¥700
*Japan domestic shipping fees for purchases over ¥10,000 will be free.
三匹の蛇をモチーフにしたブレスレット。知恵の輪とブレスレットを組み合わせるアイデアはFATRASならでは。